Commercial & Domestic Cleaners in Oxford, Didcot, Abingdon & Wantage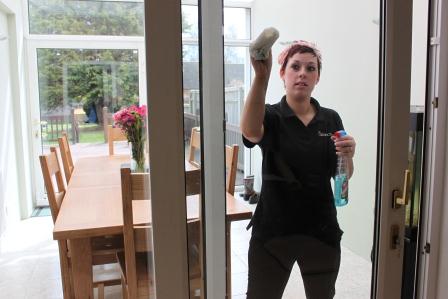 The Cleanologists are your smart-thinking commercial and domestic cleaners in Oxford, Didcot, Abingdon, Wallingford, Wantage and throughout Oxfordshire, Berkshire, Wiltshire, Reading and Swindon. The Cleanologists bring a common sense, fresh approach to cleaning your home or business.
If you're looking for cleaners in Oxford that are big enough to be dependable, yet small enough to care; our attentive team spend nearly 100,000+ hours pa cleaning premises and properties.  We make every single minute count, allowing you to enjoy your living and working spaces.
Cleaning Company in Oxford, Didcot, Abingdon, Wallingford & Wantage
The Cleanologists offer a fully insured, fully equipped service, providing:
Contract Cleaning
Washroom Services

Feminine hygiene
Air fresheners
Hand dryers
Vending machines

Washroom Supplies

Toilet roll dispensers
Toilet rolls
Hand towel dispensers
Hand towels
Hand soap dispensers
Hand soaps and foams

Janitorial and Hygiene Supplies

Thousands of cleaning and sanitising products

Window Cleaning
Carpet and Floor Cleaning
Barrier Matting
Our hourly rates are affordable, monitored and priced to meet your requirements and budget.  Contact The Cleanologists to arrange a quotation today and use our common sense cleaning methods to help make life easier for you.
Smarter Cleaners, A Smarter Investment
Your investment includes
Dedicated, uniformed and fully trained staff
Dedicated contract manager
Scheduled and unscheduled site audits and visits
Experienced management team that are always here for you
Experience and expertise
Access to thousands of cleaning, janitorial, hygiene and washroom products